No Impact Experiment!
Att göra mindre skada, ett mindre avtryck på jorden kan det ge dig mer lycka, ja det finns de som påstår det.
Här kommer en utmaning av en kille som har sidan No impact man
Här berättar han om sitt år med mindre av allt men hur mycket rikare han blev i slutändan
"The No Impact Experiment is a one-week carbon cleanse. It is a chance for you to see what a difference no-impact living can have on your quality of life. It's not about giving up creature comforts but an opportunity for you to test whether the modern "conveniences" you take for granted are actually making you happier or just eating away at your time and money."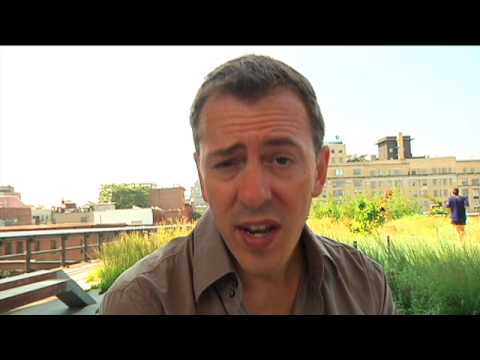 Genom att fokusera på och addera ett nytt område varje dag, exempelvis konsumtion, att minska mängden sopor, hållbara transporter och närproducerad mat, blir den sammanlagda effekten av det 8 dagar långa experimentet starkt.
Över 4000 personer runt om i världen deltog i det 8 dagar långa experimentet, bland annat Graham Hill, grundare av Treehugger.com,
Blir du sugen på att testa själv? Nästa omgång av No Impact Week drar igång den 15 november och det blir även en omgång med start den 3/1-2010. Medan du väntar kan du läsa The No Impact Week Guide.
No worries. The NRDC's website Simple Steps is getting ready to host our week one more time, starting November 15, as period of non-consumptive mindfulness in the run up to the holidays. You can register here.
Meanwhile, if you're looking for a little motivation, read what a few folks said about the No Impact Week at Huff.
Intervju efter året var slut för No impact man
Här har du en 17 sidor lång PDF fil på hur du går tillväga för att själv leva som no impact man eller kanske bara förrändra något.

Similar Posts: